BlockTunes And Beatzchain Partner to Grow The Music Family On The Blockchain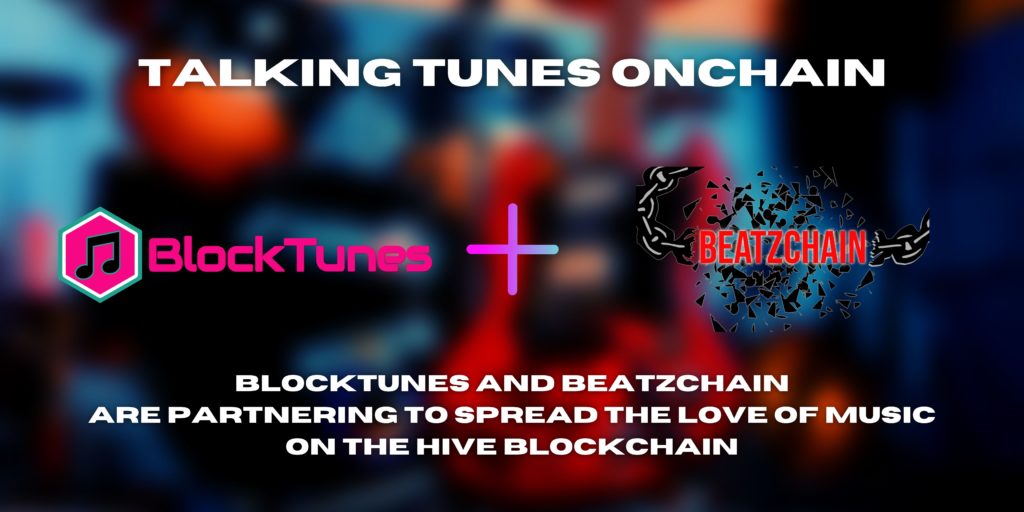 BlockTunes is officially partnering with Beatzchain as the official music front end for the Hive blockchain that we will be sharing to! We are both small communities, but are passionate about seeing the world of music flourish on the blockchain.
Registered artists on BlockTunes will be able to enter their Hive account in their Profile and be able to link up with the Hive blockchain. When we set up your artist account in the beginning, we will set some default tags and other settings in the Exxp area of your profile so that really all you will have to worry about is entering your private posting key and of course your Hive username. One of those default tags will be of course the beatzchain tag which will automatically send your post to the Beatzchain front end!
If a registered artist does not have a Hive account when signing up for BlockTunes, we can assist with creating an account and linking with the artist profile.
We are really excited to be joining the Beatzchain family and inviting their community into ours! Together we can help share some love of music, blockchain, and the independent freedom that it gives artists!
Please go follow @blocktunes on the Hive blockchain and Beatzchain to stay up to date with new developments, partnerships, and other announcements! We have allot brewing over here and excited to get the show going!
Follow us on Beatzchain on the Hive Blockchain
Of course make sure to check out everything we have going on BlockTunes.net!